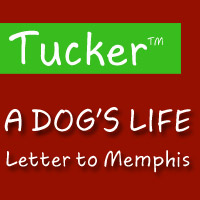 Tucker Script font (Ascender Foundry). Click on the font picture to buy the font.
Tucker Script is an informal handwriting script named for an exuberant yellow Labrador Retriever.
The font is perfect for memos, fliers, cards and of course, a personalized dog dish. It is wonderful for adding a jovial appearance to any document. Designed by Steve Matteson.
Tucker Script Character Set - Latin 1.