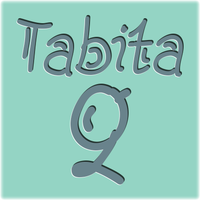 Tabita BT font (Bitstream library). Click on the font picture to buy the font.
The creation of designer Boris Mahovac, Tabita is a fun, freeform display typeface. The whimsical swirls and marks within the characters impart a childlike playfulness.
There are many great glyphs in this typeface that lend themselves to expressive phrasing. The lowercase "q", is especially animated! The extended glyph set supports Central Europe.