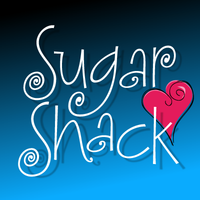 Sugar Shack font (BA Graphics library). Click on the font picture to buy the font.
A cool looking bouncy font, with its unique characters, you can actually mix caps and lowercase letters in the same word. Sugar Shack allows you to be as creative as you want, it has its own designed animation built into the font.
Experiment with the characters and you will be quite satisfied.