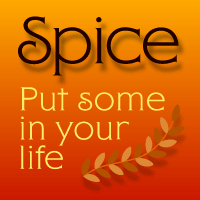 Spice font (BA Graphics library). Click on the font picture to buy the font.
An elegant new design with just a slight bit of flare.
A face which will work for both headlines and text. Its delicate serif gives a bit of class while its swash 's' adds a touch of fun.