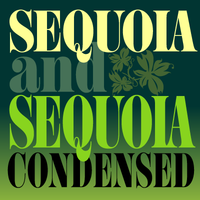 Sequoia family (BA Graphics library) contains 2 fonts.
A great looking twist on Bodoni. Its high contrast and condensed look make a great headline face.
Sequoia comes in 2 widths Sequoia Regular and Sequoia Condensed. Both fonts are included in the font package allowing you to chose the proportion you like.