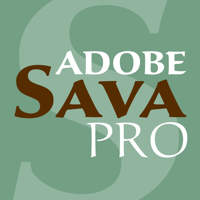 Sava family (Adobe Type Library) contains 6 fonts.
Sava™ Pro is a calligraphic capitals and small capitals Adobe Originals design by Jovica Veljovic.
Available in six weights--light, regular, medium, semibold, bold and black--it includes support for most western and central European languages, as well as for Greek and many Cyrillic languages. Typographic features include a series of non-standard ligatures and a large collection of specialized Byzantine ornaments.
Influenced by the forms of medieval calligraphy, Sava is named after St. Sava, the first Archbishop of Serbia, who was famous as a peacemaker, and for his educational and charitable works.