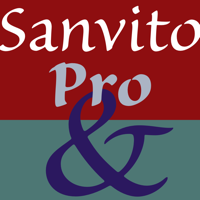 Sanvito Pro family (Adobe Type Library) contains 16 fonts.
Sanvito is an upright script typeface designed by Robert Slimbach in 1993. Named after one of the principal scribes of the Italian Renaissance, Sanvito is based on the highly practical book hands of the Renaissance humanists.
It was designed to combine the spontaneity and liveliness of calligraphic writing with the clarity and practicality of a more formal typeface.
Sanvito can be used for display settings and for informal purposes such as correspondence, flyers, and letterheads.