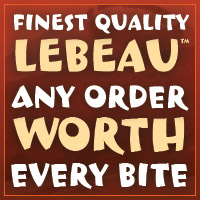 LeBeau font (Ascender Foundry). Click on the font picture to buy the font.
LeBeau is a new display typeface designed by Steve Matteson.
LeBeau is an all capital letters font, and is based on brush-lettering from the turn of the 20th Century. The Lebeau font has an amusing, art nouveau attitude and can be used for festive posters and fliers, greeting cards or invitations.