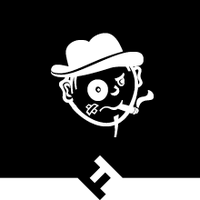 FF Headz font (FontFont library). Click on the font picture to buy the font.
German type designer Florian Zietz created this symbol FontFont in 2005.
It is a playful, interactive font, designed to invite experimentation. Using different combinations of letters from the four rows of the keyboard such as '0esx 0esc', you can create 'Headz' with different top, eyes, mouth and chin.
In 2006, FF Headz received the TDC2 award.