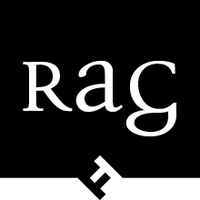 FF Disturbance family (FontFont library) contains 6 fonts.
British type designer Jeremy Tankard created this display and serif FontFont in 1993.
The family contains 3 weights: Regular, Italic, and Bold and is ideally suited for book text, festive occasions, editorial and publishing, logo, branding and creative industries, poster and billboards as well as small text.
FF Disturbance provides advanced typographical support with features such as ligatures, case-sensitive forms, fractions, super- and subscript character, and stylistic alternates. It combines Roman upper case letters and medieval lowercase variants into one alphabet.
It comes with a complete range of figure set options – oldstyle and lining figures, each in tabular and proportional widths.