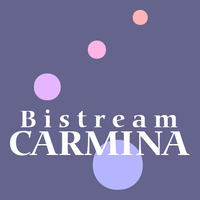 Carmina BT family (Bitstream library) contains 8 fonts.
A personal calligraphic series commissioned by Bitstream from Gudrun Zapf von Hesse.
Although Carmina BT is a neutral design, optimized for use in digital publishing, Zapf von Hesse's unique calligraphic spirit is still quite visible in the family's letterforms. This is not surprising, as all of Zapf von Hesse's typefaces are calligraphic in nature. Yet Carmina BT is suitable for almost any conceivable digital text application, from book design up through signage use.