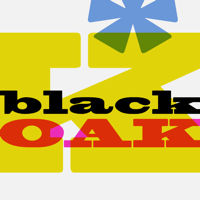 Blackoak font (Adobe Type Library). Click on the font picture to buy the font.
Blackoak is an Adobe Originals typeface designed in 1990 by Joy Redick. Blackoak, adapted from proofs of wood type from the collection at the Smithsonian Institution, has slab serifs and extremely wide letterforms.
Used sparingly, Blackoak makes an arresting display type.