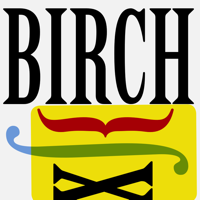 Birch font (Adobe Type Library). Click on the font picture to buy the font.
Birch is an Adobe Originals typeface designed in 1990 by Kim Buker Chansler. Birch is based on a Latin Condensed wood type found in a 1879 William Page specimen book; Birch is a particularly legible condensed display typeface notable for its angled serifs.
Use frugally in display work.