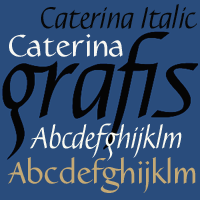 Caterina family contains 6 fonts.
Caterina, was selected personally by Francis Ford Coppola for the film he produced called The Legend of Suriyothai.
It's not the credits, but text placed in the center of the screen to introduce information about the setting, the characters, and so on. Something like chapter headings in a book, or the text in silent movies.